Aluminium Verandas
Choose great value and quality.
If you choose an aluminium veranda, you choose great value and quality
With an aluminium veranda or glassroom, you'll add a stylish extension to your home. In addition, aluminium is very solid, weather proof and requires hardly any maintenance. We use carefully selected and high quality aluminium, in which you can choose from the following colours: white, cream white and grey. There are also many extra options and accessories possible, depending on your taste and preferences.
The best at home
Enjoying the outdoors throughout the year with indoor-style comfort with our luxurious aluminium verandas and glassrooms. With an aluminium veranda, you'll add a stylish extension to your home. In addition, aluminium is very solid, weather proof and requires little maintenance.
Enjoy special moments sheltered from the forces of the weather. With an aluminium veranda you will experience your garden as you would like to experience your garden. All this under a slim, elegant and timeless design.
Our veranda is available in standard widths of 4, 5 or 6 meters. The roof is equipped with a polycarbonate roof; high-quality and durable material with a timeless appearance.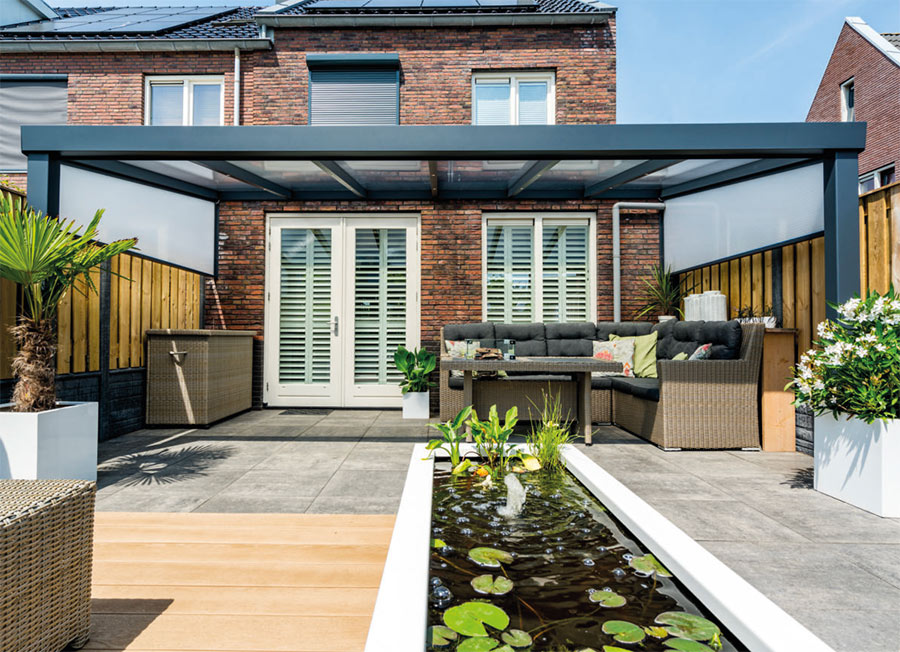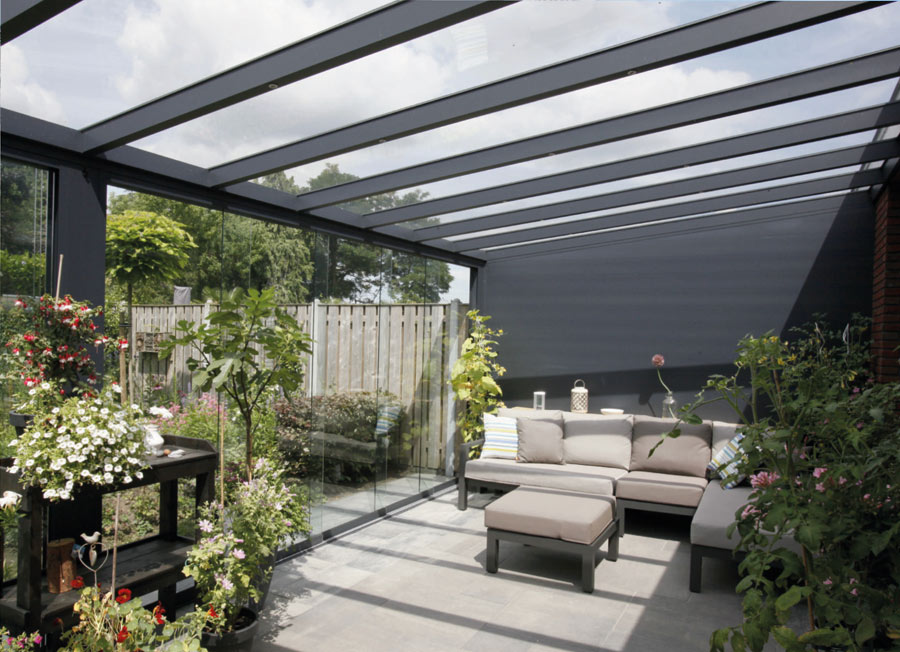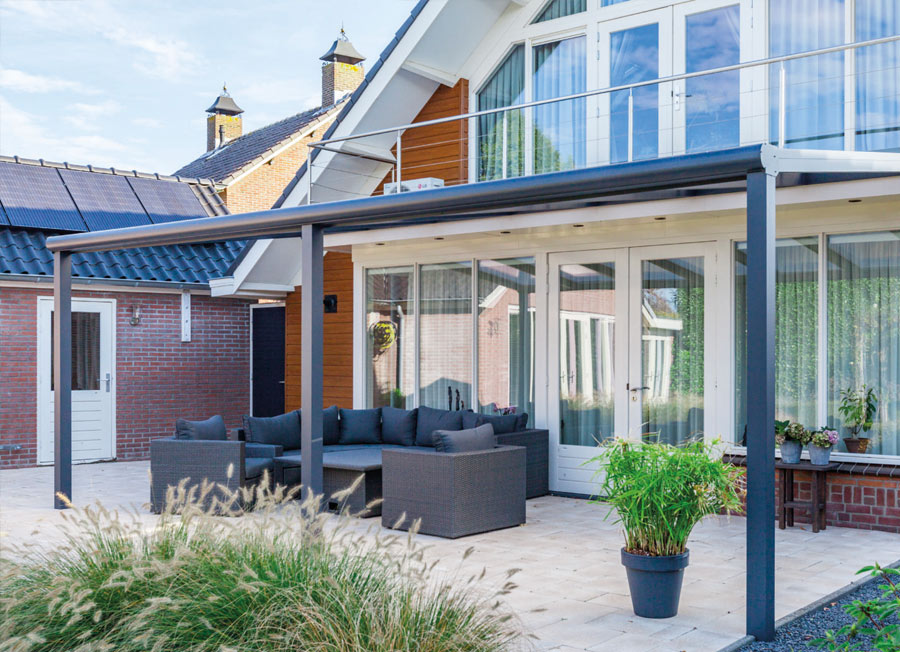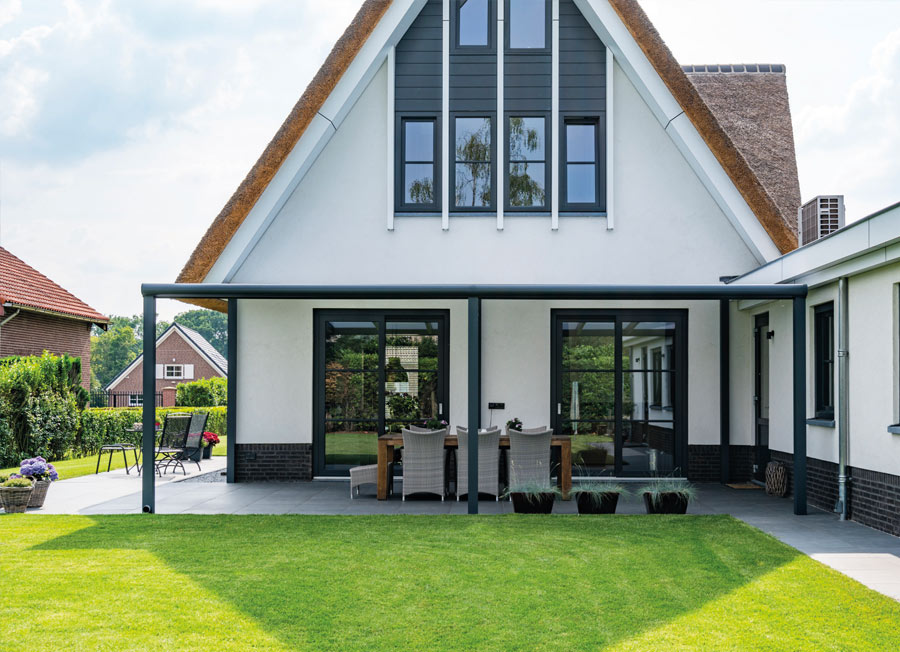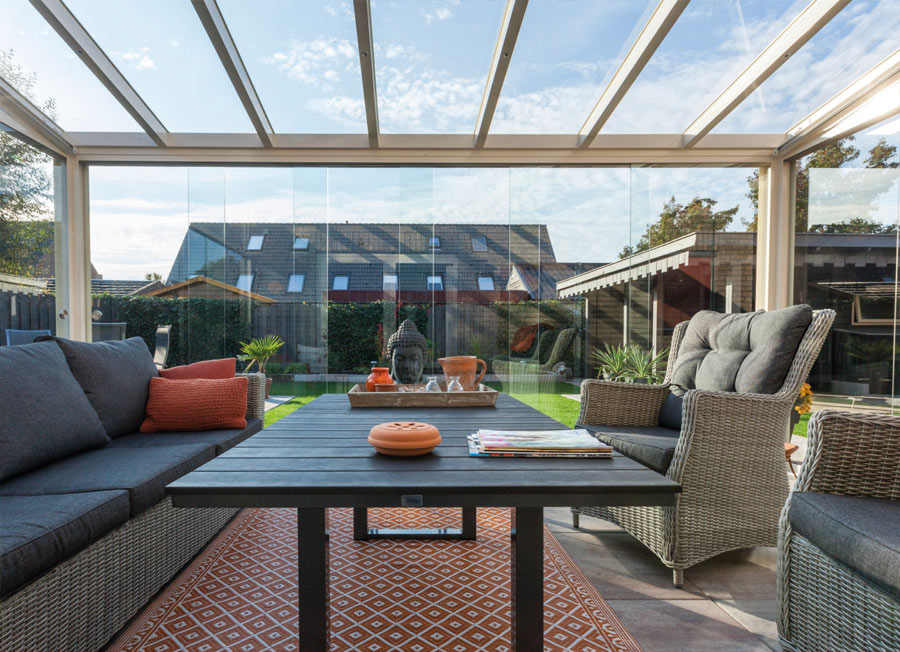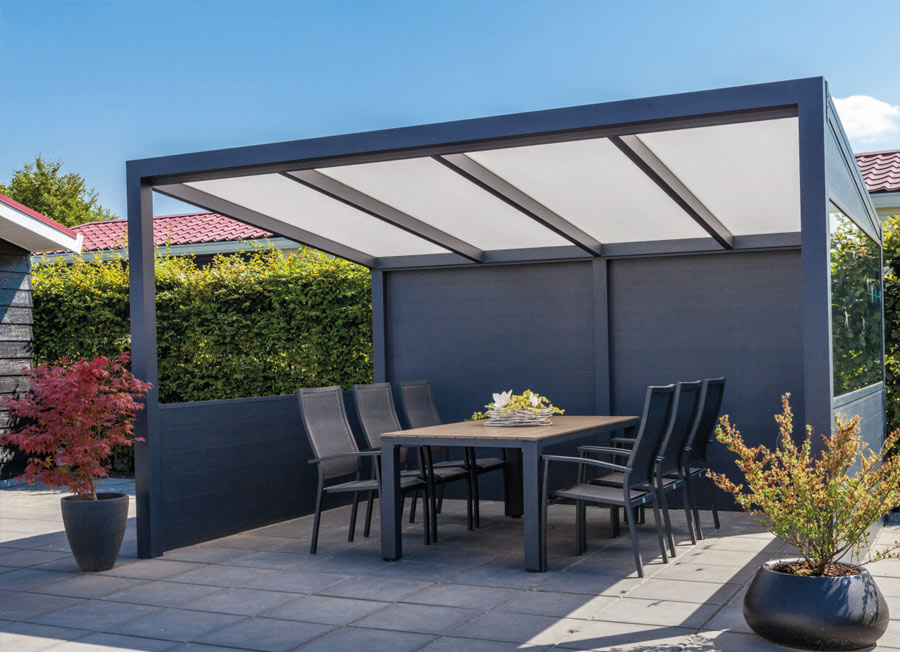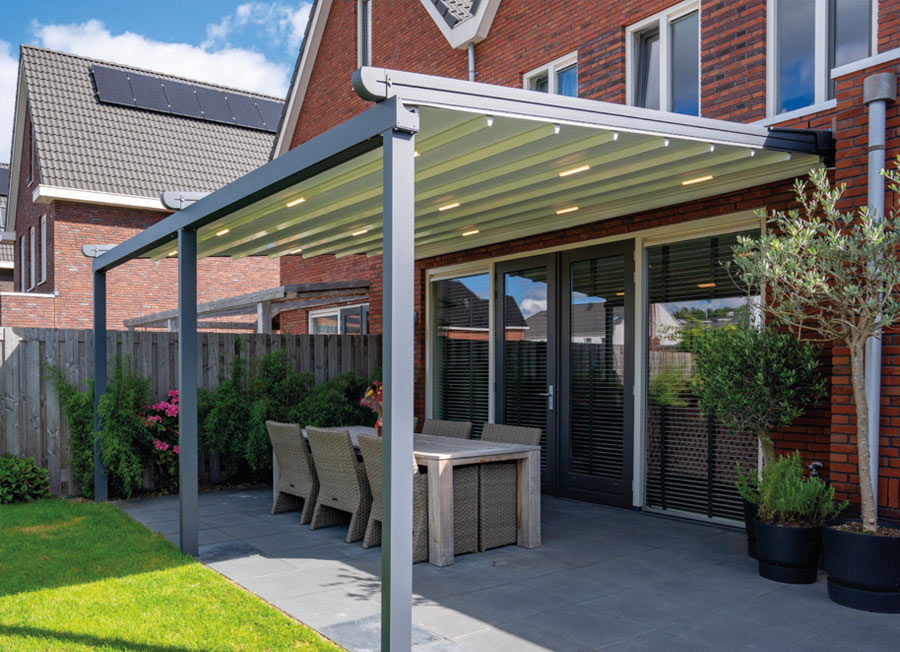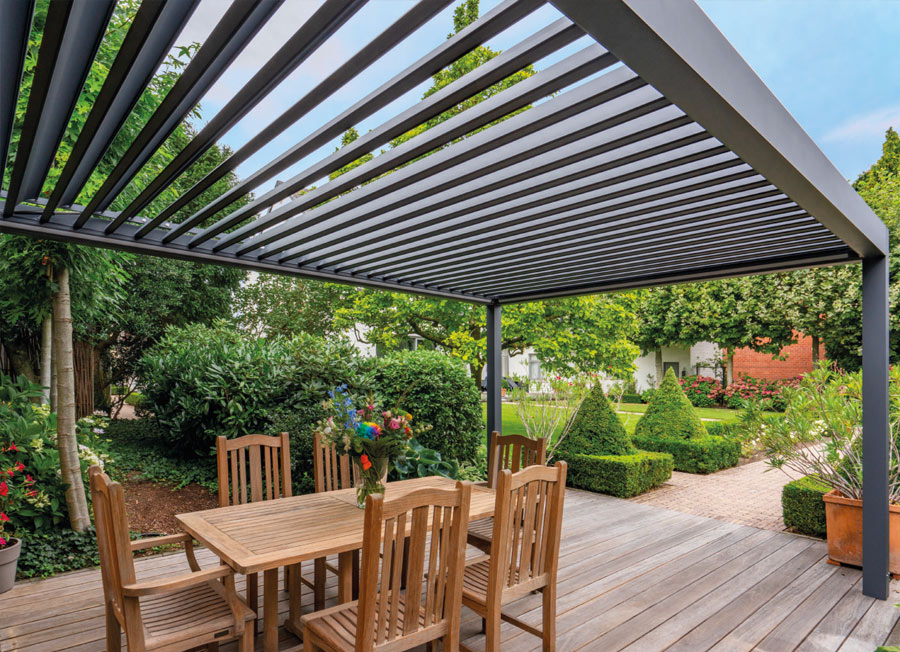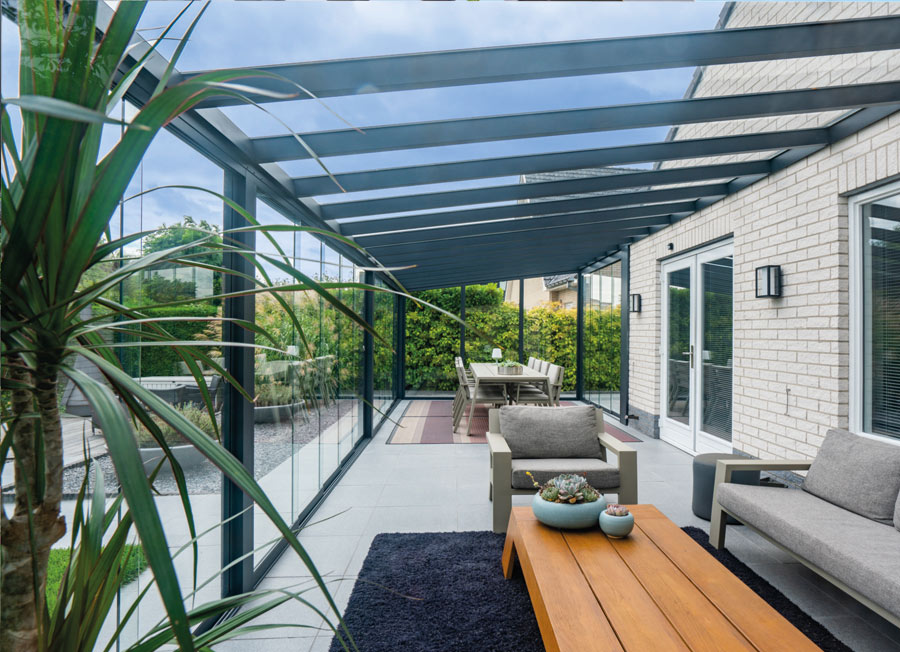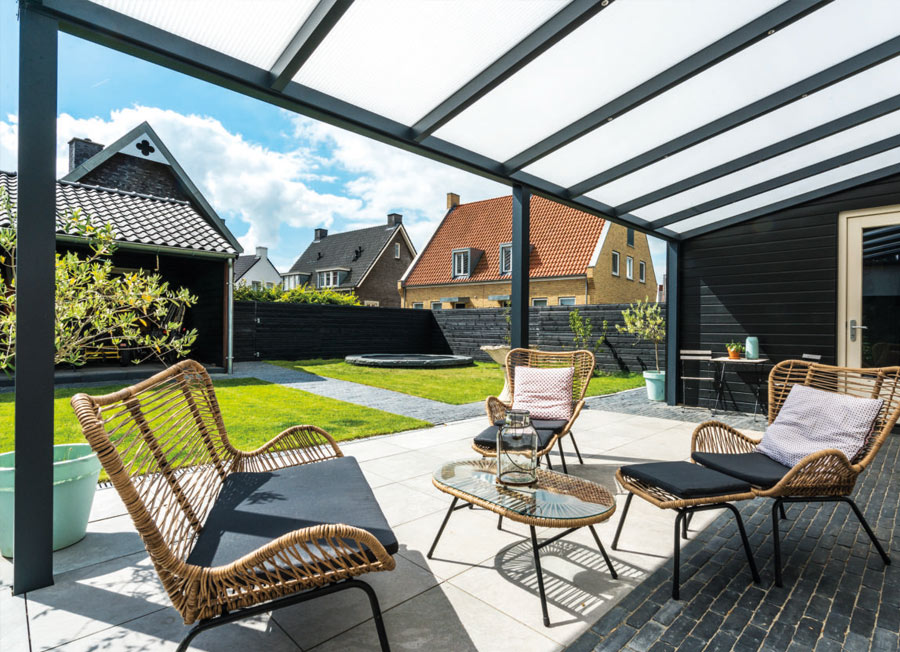 Key features and benefits:
Wide range of aluminium verandas.
The flexible design of the range allows you to construct your veranda to suit your liking.
Our verandas are made of high quality, lowmaintenance and carefully selected materials.
Maximize your outdoor space with a veranda allowing you to experience the best at home.
All verandas come with a standard 5 year guarantee.
Call our team on 01903 504466 now!
Download brochure
Number one when it comes to quality.
This veranda is slimmer than our other models, offering excellent value for money. In the slimline veranda market yet they are sturdier than what is usually expected. The in-between beams are fitted with aluminium covers instead of plastic top covers, which makes the covering very sturdy and robust.
Aluminium Veranda Options and extras
With our accessories, you can make your veranda or glassroom suitable for every moment, season or weathertype.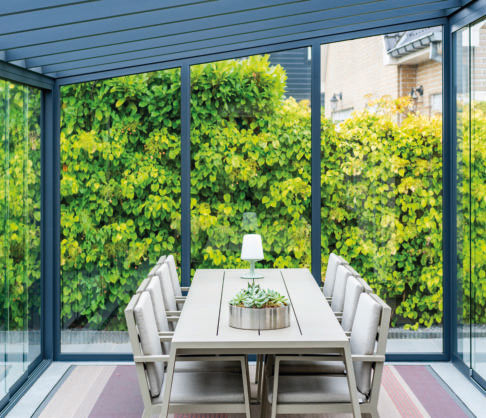 Side wall
Comfortable, windproof and available in both polycarbonate and glass You can make the extra living space created under your veranda even more comfortable and homely by choosing side walls. A side wall allows you to close the veranda at one or both sides, free from wind and rain. This allows you to enjoy your verandas longer. Our side walls come standard with 16 mm thick polycarbonate and an aluminium frame that matches the colour of your cream white or anthracite veranda. Our side walls can be installed under any brand and type of veranda.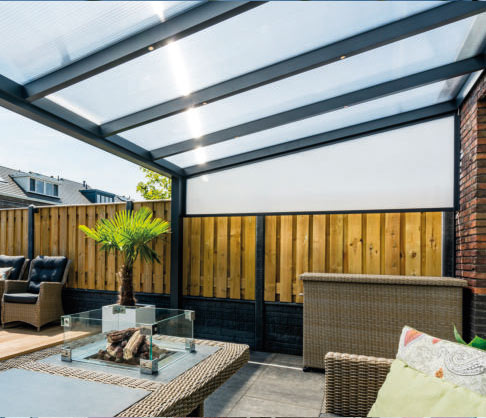 Key Frame
Covers the sloped part between the roof and the top of the side wall. A key frame is used to partially close your veranda on one or multiple sides for instance when it is next to a fence or wall. A key frame is designed to cover the sloped part between the roof and the top of the side wall. The key frame is made of an aluminium frame and 16mm thick polycarbonate. If desired, the key frame can also be delivered in glass. You can easily add the key frame to your order, but you can also mount it later. The key frame can be mounted to all types of verandas we have.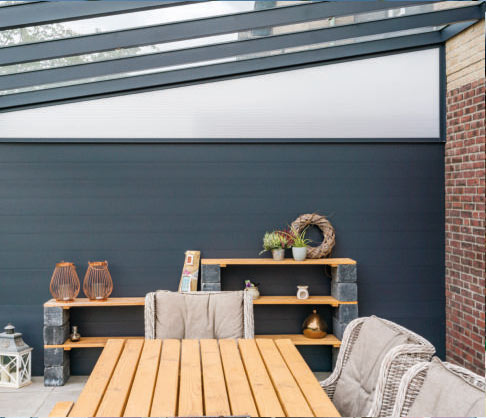 Aluminium Grillo panels
Lightweight and durable Grillo panels are unique in our range. These are lightweight, aluminium parts that enrich your outdoor life. The panels are stackable, easy to assemble and fitted with click profiles. The durable and flexible character ensures that you can use the Grillo panels in different ways. They can serve as fence parts for more privacy, or as fencing. But you can also make planters or a beautiful aluminium conversion for your garbage container. Even creating a garage door is possible. In short: your creativity will be fully stimulated with the Grillo panels.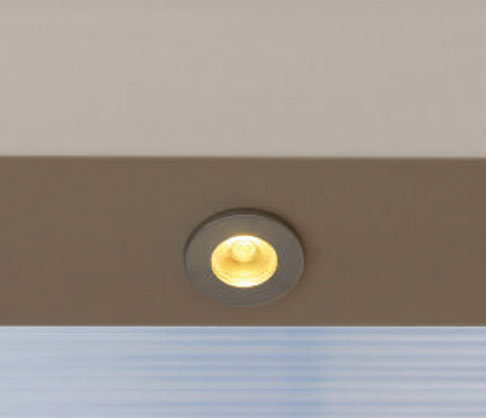 LED lighting
Stay outside even longer Want to have dinner with family or friends, read a book on the lounge sofa or play a game with the entire family? With ambient outdoor lighting, you can also enjoy your terrace at night. Our dimmable LED recessed spotlights come with remote control; extra comfort!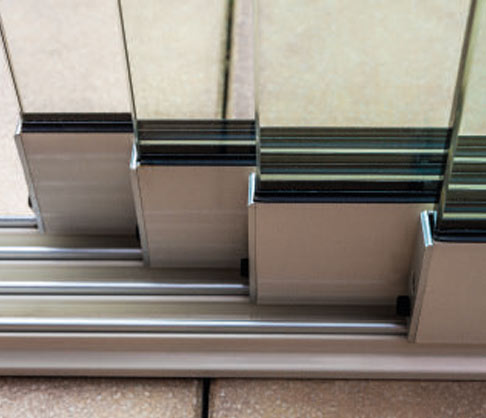 Sliding glass door tracking system
All glass panels open and close at once. Our ´tracking system´ makes sure that all panels are moved automatically, when opening or closing the glass wall. This way, you can easily open or close the entire wall. The carriers can be mounted in the profile in a flexible way, meaning that you decide where the panels overlap.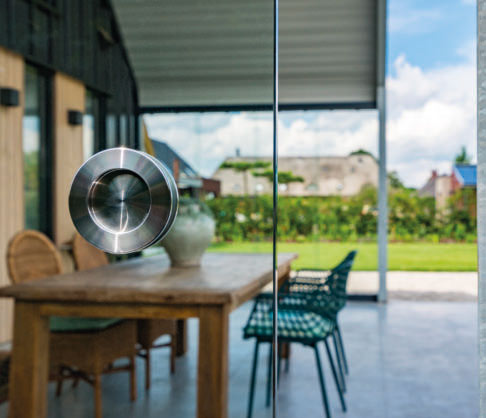 Sliding glass door handles
To be opened easier, without stains or fingerprints on the window Have you expanded your veranda with glass sliding walls? If so, you can opt for extra handles to open the sliding walls even easier, without stains or fingerprints. These door handles can be attached easily to the glass panel at a place of your liking. In this, you can choose between adhesive handles and screw-on handles.
Not quite what your looking for?
Take a look at our range of other home improvment products
Call us on: 01903 504466 to find out more!
Speak to one of our friendly team to discuss the right home improvement for you.
Office phone hours - Monday Thursday 8-5, Friday 8-4
Showroom hours by appointment only - Monday to Thursday 9.30-4pm, Friday 9.30-3.30pm